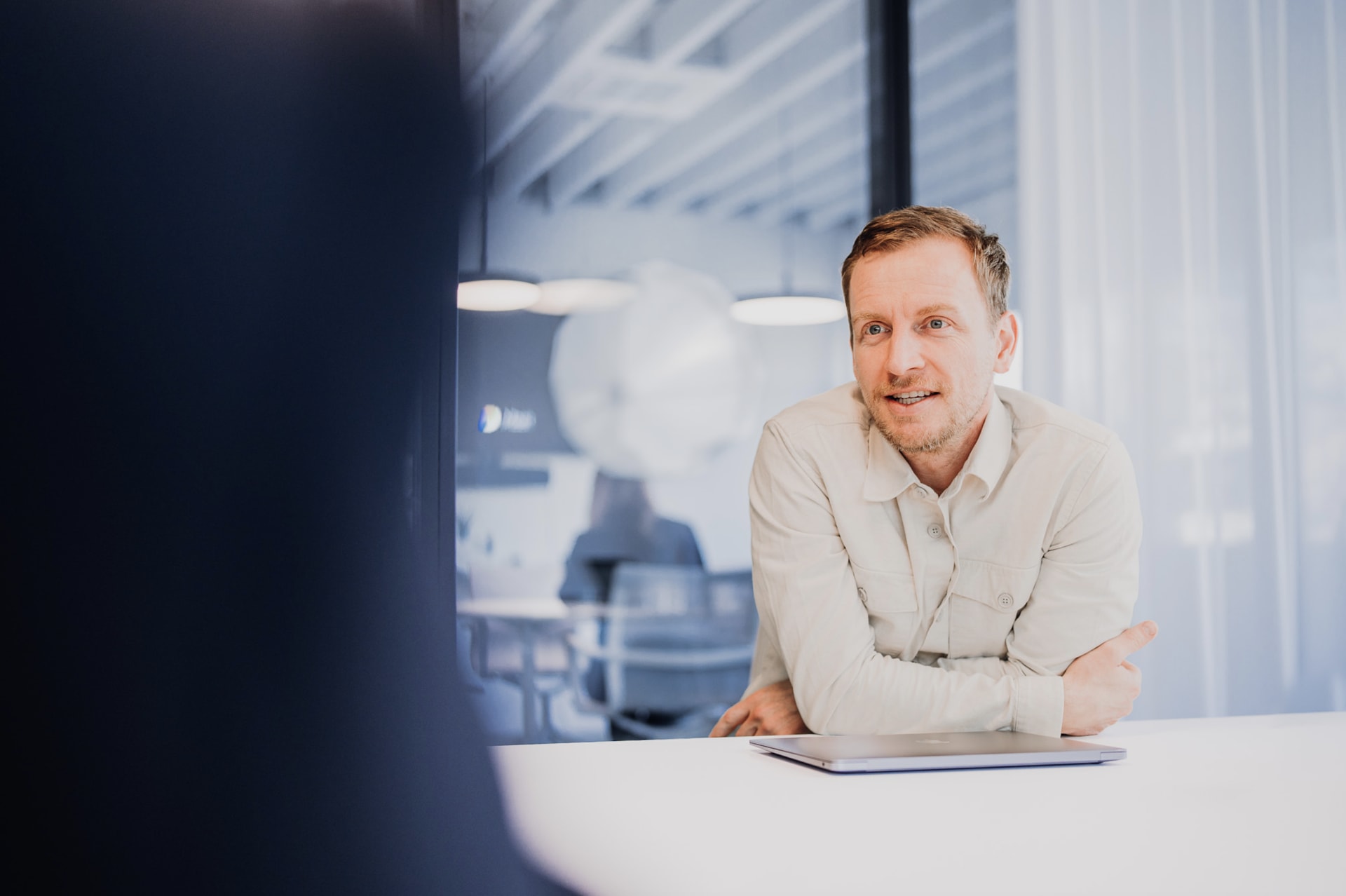 Frontend developer - React (m/f/d)
Vietnam
Job description
YOUR BRILLIANT FUTURE IN TECH IS NOW
Enjoy the magical world between big-name industry clients and a thriving nerd space. Come to the bright side of tech.
Do you love a buzzing startup spirit, as well as the benefits of being employed by a successful and growing company? If you're completely honest, wouldn't you want the best of both worlds? If so, then we are your PERFECT MATCH!
Welcome to the world of Zoi. We are those who build the digital evolution of our enterprise customers, closing the gap between enterprise IT and new technologies. Zoi strives to bring the cloud to the Retail and Manufacturing industries with innovative solutions that deliver real value.
Do you like to be surrounded by brilliant minds? Awesome. At Zoi, you become part of our community of tech enthusiasts and develop your full potential. Create fresh ideas and shape the digital transformation of our enterprise customers sustainably.


With this vacancy we are looking for support at our location Ho Chi Minh City. Work and travel between our locations is possible.

WHAT YOU DO: 

Developing and implementing user interface components using React or Angular 2
Writing unit tests, integration tests to ensure the software functions as expected.
Build reusable components and libraries for future use

Translate designs and wireframes into high-quality code

Write clean, efficient, and well-documented code

Collaborate with the backend team to integrate with APIs and databases

Ensure the technical feasibility of UI/UX designs

Optimize applications for maximum speed and scalability

Participate in code reviews and ensure code quality

Stay up-to-date with emerging technologies and industry trends

WHO YOU ARE:

You have at least 4 years of experiences in frontend development with React and could gain a strong proficiency in ReactJS/Angular 2 and its core principles
Experience with popular ReactJS workflows (such as Redux)
You have app development skills in your IT baggage, especially with ReactNative
Strong Knowledge of HTML, CSS, JavaScript / Typescript
Experience with unit testing, integration testing, and end-to-end testing using testing libraries such as Jest or similar
Experience with responsive design and cross-browser compatibility
Familiarity with RESTful APIs
Experience with version control systems (such as Git)
You should also be familiar with software development methodologies such as Agile or Scrum,
Excellent problem-solving and debugging skills
Ability to work in a team environment
Strong written and verbal communication skills
Everything is relative. Not only Einstein knew that. Would you like to get to know us and convince us, even if you don't meet all the requirements? No problem! We are curious.

Job requirements
ANYTHING BUT STANDARD
Make a significant contribution to the success of our company at your own pace. This works best in diverse teams, but also in direct contact with our customers, with flexible working hours and team events away from the bowling alley & co.
BECOME PART OF THE TEAM
Stronger together! Zoi is growing – maybe also together with you soon? Your application can be the start of something big. Please send us your CV, and let us know in your motivation letter why you are the right person for Zoi and anything else about your story.


We are looking forward to your application!
International Talent Management - Zoi
E-Mail: meet@zoi.tech
Phone number [VNM]: +84 93 193 3579